BridgePoint is proud to be a collaborating organization working on a national e-learning project with Body Brave, National Initiative for Eating Disorders and other organizations from across Canada.  
Body Brave (bodybrave.ca) and National Initiative for Eating Disorders (NIED.ca) have teamed up to bring you Body Peace. Body Peace is a first-of-its-kind virtual body image and Eating Disorders conference. This year's theme, Lived Experience Is Evidence Too, will highlight lived experience, not only in survivors but in caregivers and health professionals. This event will feature panel discussions, keynote speakers, live chats and more! The three areas of focus are innovation, representation, and collaboration.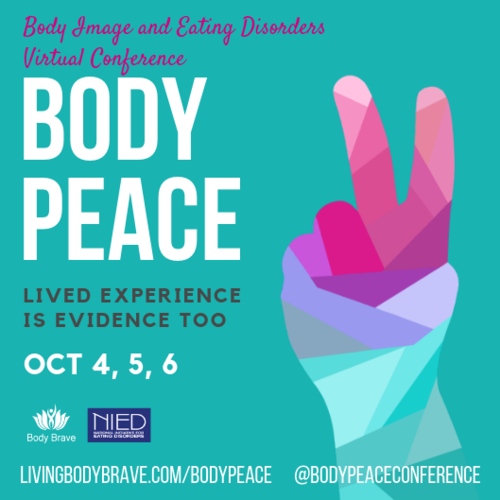 Location: Virtual Conference     Date: Oct 4 2019 to Oct 6 2019
Please refer to the Body Peace Conference Website for up to date schedule information (Note all time is listed in EST)
https://bodypeaceconference.com/timeline/
Virtual Eating Disorder Sensitivity Training For Primary Care Providers (Training Session Only) $69   **REGISTER NOW **  Group/team pricing available.  
Dr. Karen Trollope-Kumar, MD and Dr. Blake Woodside, MD
2:30pm-4:30pm (CST)
Contact: sonia@livingbodybrave.com #BODYPEACE2019